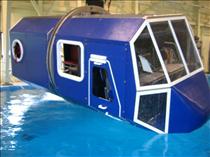 ---
A short note regarding feedback I've received from crews regarding their recent aircraft ditching course. They were overwhelmingly positive about the entire experience. One of my medics who is a seasoned rescue trained firefighter went so far as to say that it was by far the best training of any kind that he had been involved in. He pointed to many things he learned that were initially counter intuitive and would likely have lead to his demise had he encountered a ditching situation prior to the training. The course was not only eye opening to enlighten the staff as to what they do not know, but also added a high level of confidence and comfort in over water operations.


---
Modular Egress Training Simulator
METS™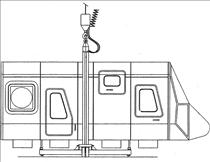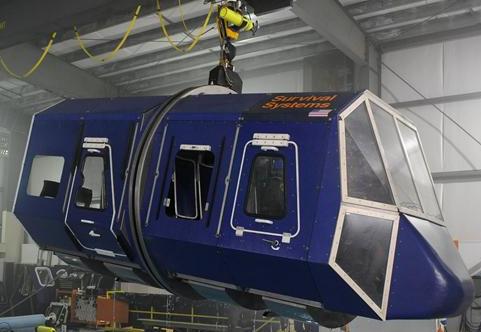 Click
here
to see our 3-D Model.
The Modular Egress Training Simulator (METS™) is the most advanced underwater escape training simulator available in the world today. The METS™ demonstrates real-time immersion and inversion, and features exit-specific technology that replicates more than a dozen types of fixed-wing and rotary aircraft.

The METS™ features:
Aircraft specific emergency exits and exit mechanisms
Movable, interchangeable exterior panels, bulkheads and seats
Simulated smoke and fire generation
Emergency equipment including life raft capsules and a rescue hoist
The ability to upgrade and add components to meet client needs