Mobile Training Team Schedule & Locations​
Personnel operating aircraft engaged in over-water flight are often required, or choose, to participate in AR-95-1 compliant underwater egress training. For most aviation professionals, but particularly for law enforcement and military, the challenge is often finding the time and funding to travel to a training location.
In response to these challenges, we offer our Mobile Training Team as a cost effective solution to clients who neither have the available travel funds nor the lead time to arrange for travel. Our personnel will travel to your location, bring all the required equipment, and provide your personnel with the highest quality training available on the market today. Clients can elect to utilize specific training dates to best meet their needs, or can choose to attend training during one of our scheduled regional programs.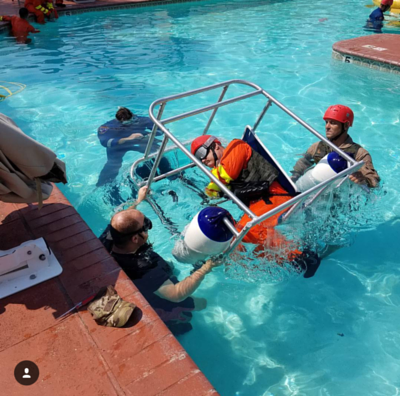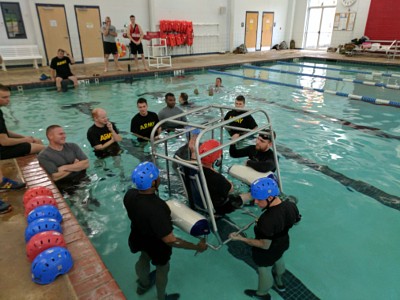 ALEA Training in Reno, NV
LA City Fire Training in Van Nuys, CA
National Guard Training in LA
Texas DPS Training in Austin, TX
Survival Systems USA Training Near Me​
"On behalf of our Commander, we want to extend our sincere gratitude to your team for the superb training provided to us last week. Your business staff made the process easy and was very accommodating to our specific needs. The training team personnel were consummate professionals from the first handshake through the last climb out of the pool. They kept everyone engaged during the classroom training, and in the water they created a safe and challenging environment for the aircrew members of this brigade. It was inspiring to watch them work with the soldiers who either had not done this training previously or who had difficulty with the skills initially, they were truly great teachers. Not once did they check a clock, they got out of the water when the job was done. If someone needed more time to get through, the team stayed until the last person had succeeded. We hope this is the first of many opportunities we will have to work with you to continue to train our aircrews." – US Military Client
Here's what we're talking about

860-405-0002​ * 888-386-5371
Survival Systems USA, Inc.
144 Tower Avenue Groton, CT 06340
​
sales@survivalsystemsinc.com